Beyond our normal Sunday gatherings in the home, and our all-church Sunday gatherings every six weeks, we enjoy several other recurring meetings and annual events in the life of our church.
Men's Mentoring Meetings
Each week, the elder in every home congregation meets with the men of his group for mentoring. These meetings, which often take place in a coffee shop or a home, are a mix of Bible study, prayer, and group discussion. Each congregation's meeting has a different cadence and format, but the goal is the same: building strong men to lead a strong church.
Wednesday Night Studies
Our church holds midweek Bible study meetings with the men or women from all of the congregations. These in-home meetings help us build relationships across our entire church, and give the elders opportunity to know and teach all of our members. We generally have four weeks of men's meetings, followed by a week off, then four weeks of women's meetings.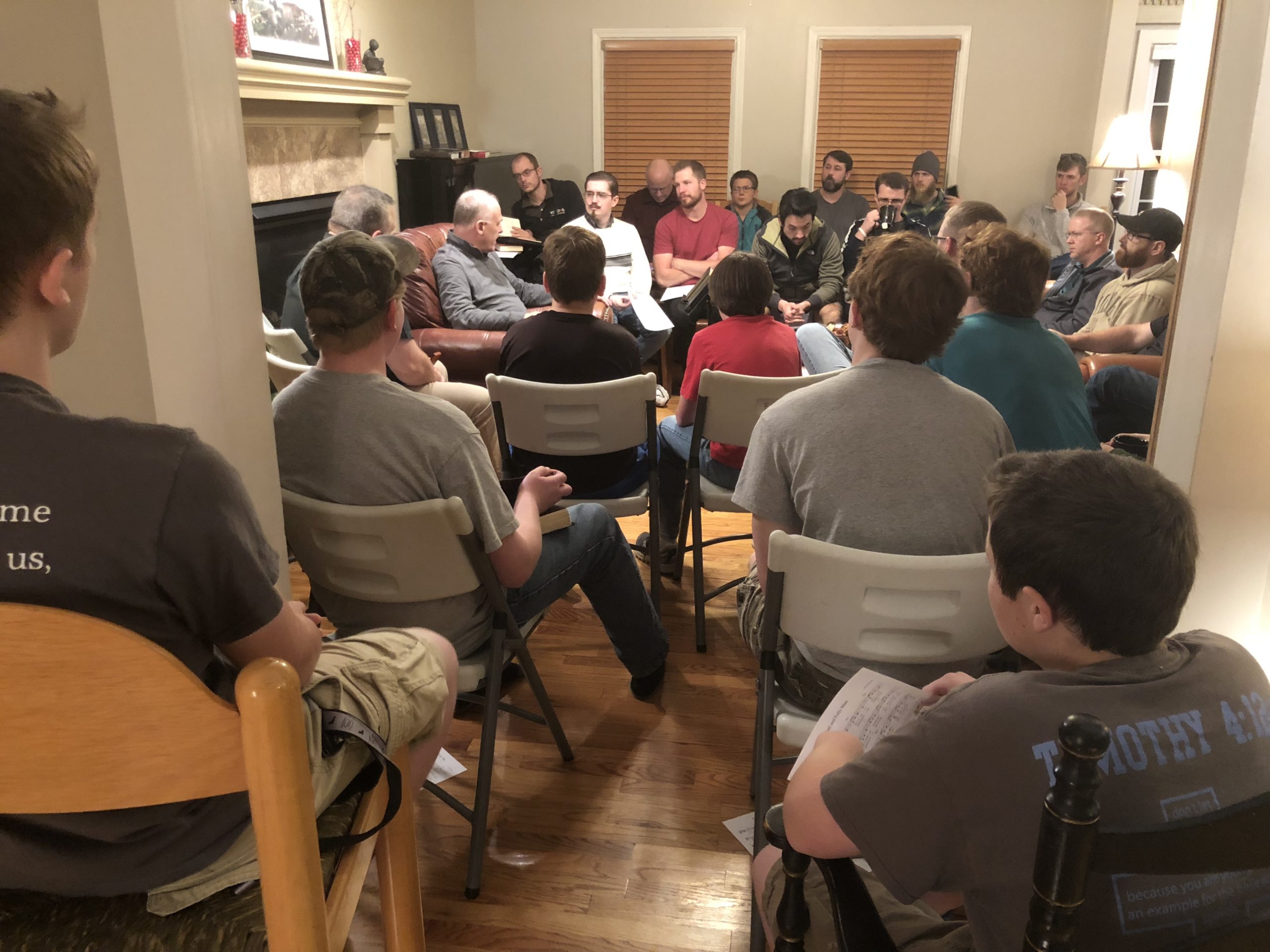 Youth Meetings
Teenage children in our church accompany their parents to the Wednesday night meetings and have their own meeting in another part of the house. On nights when the adult men are meeting, the teenage men will join that meeting and the teenage women will have their own meeting. On nights the women are gathering, the young ladies will join them and the young men will have their own meeting. These studies are led by an aspiring pastor or other approved teacher within the church.
Retreats
We hold annual weekend retreats for our men, women, and youth. These events include members from all of our home congregations. The youth have also attended a summer camp near Salina, KS.
Study Weekends
For the past two years, we have organized a weekend of seminars taught by our elders. Members have the chance to sign up to attend one or more of these 3-4 hour sessions that go deeper into a biblical or theological topic in a small group setting.
Muller Center Events
Each year several members of our church participate in studies led by the ministry of Christian Communicators Worldwide, with which two of our elders serve. These weekend retreats or weeknight meetings provide the chance for repetitive reading and focused study of a specific portion of Scripture.
Church Picnic
Every summer, we hold an annual picnic and softball game at a park in Liberty.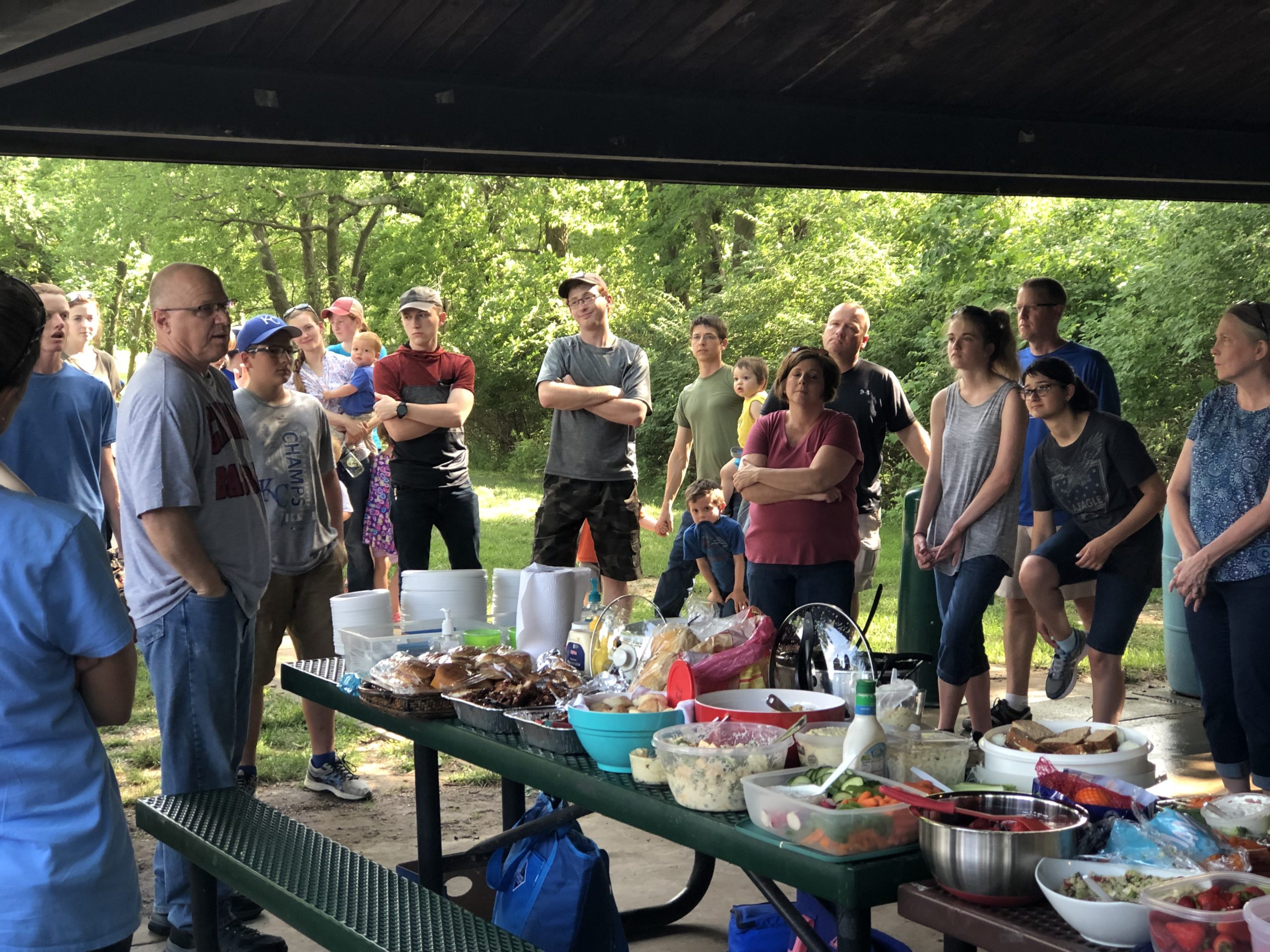 Bee Creek Meeting
In the fall we hold one of our all-church gatherings at the Bee Creek Shelter house at Weston Bend State Park. This gathering includes our normal Sunday meeting, a meal, and usually several hours of fellowship enjoying one another and the beauty of the state park.